Day seven has come and gone, and we are on the verge of day eight, waiting for Becca to wake up, but she better hurry because I needs to gets.
Last night was an ill night for sleep due to a small 18 pound furry feline named Elwyn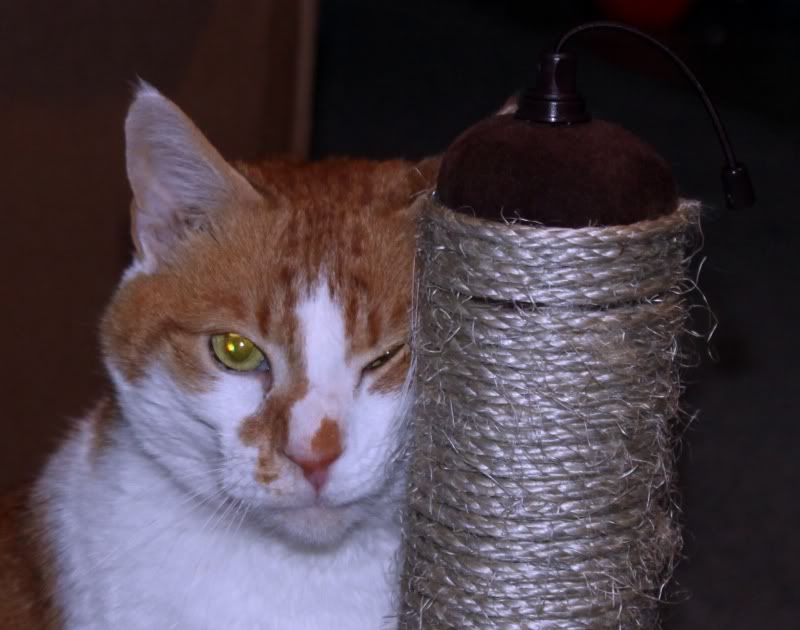 Do not let him fool you, he is vicious and cruel. This morning at 3:38am he decided it would be best to come in to the bedroom, purring up a storm and start pawing my face and eating my beard. Naturally, I push him aside and try to continue to sleep. However he is persistent and this continues until he gets bored and will leave. This time, he chose to walk across the night stand, knocking over the lamp, shattering the light bulb all over the floor. Awesome morning.
But Wait! All is not lost, because my sleep was had with my magical ADVENTure day 7 gift - pajama pants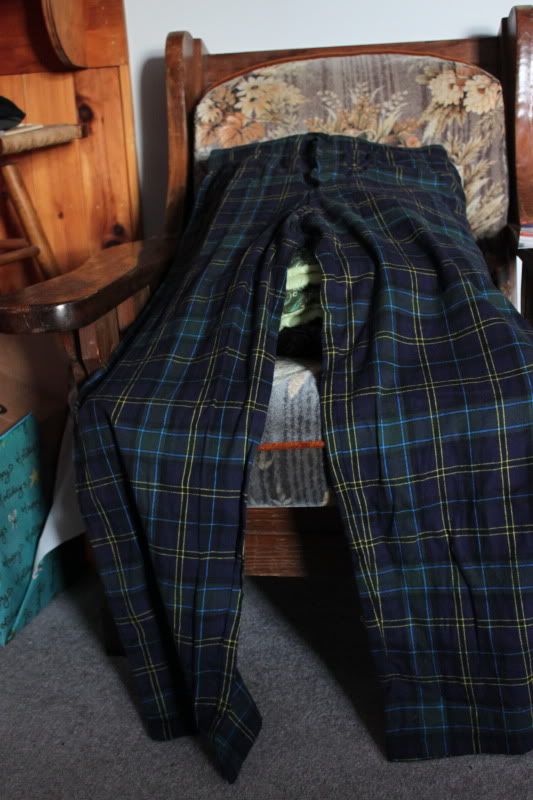 These ergonomically designed sleep attire are the next best thing to a dressing gown for comfort. These are the pants that you want to go to work in because you feel amazingly professional in them and know that they will further your career just by having them. That is why when I was unemployed I would wear my current pair every day to keep me focused and on track with the job hunting.
Day 8 to come soon. The cat, by the way, is currently sleeping on top of my arms between me and the laptop as I type. that is a total of about 7 inches of space. I'm pretty certain my arms and hands are asleep because I don't even know if I am typing this.