Twice in a day, I must be awesome...why yes I am.
Today is the second day of the radical and bodacious ADVENTure, an event that makes Lumpy wish he was Christian so he wouldn't have to celebrate Life Day by watching Jefferson Starship. Now, I know that you have all been waiting to find out what I possibly could have gotten today since the nail-biting reveal this morning of what I opened yesterday (some sexy fish-themed underware for the lazy who hadn't read up yet). As we all know the second day could very well be a game changer...will it keep in theme with male lingerie and/or fish, or will it go in a completely different direction?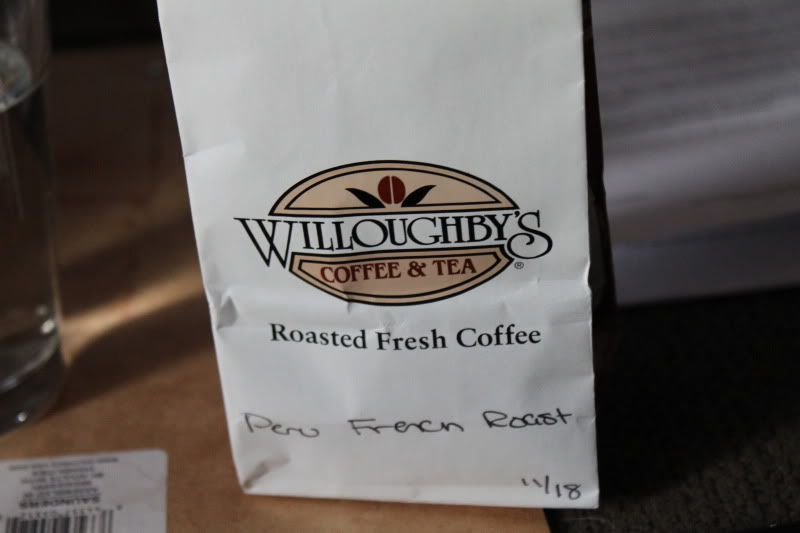 COFFEE!!! A COMPLETELY DIFFERENT DIRECTION AND JUST IN TIME TOO!!!!
As it so happens, we ran out of coffee Monday, and realised it yesterday. Fortunately for me, Becca had visited mystical southern Connecticut recently, and had stolen this treat from local Peruvian inuits who have learned the art of french roasting. God bless those who steal to give to me.
Still curious as to what I have been giving Becca? So are many others - harass her until she makes a blog to share. And stay tuned to see what other lies I tell in regards to the gifts I get.